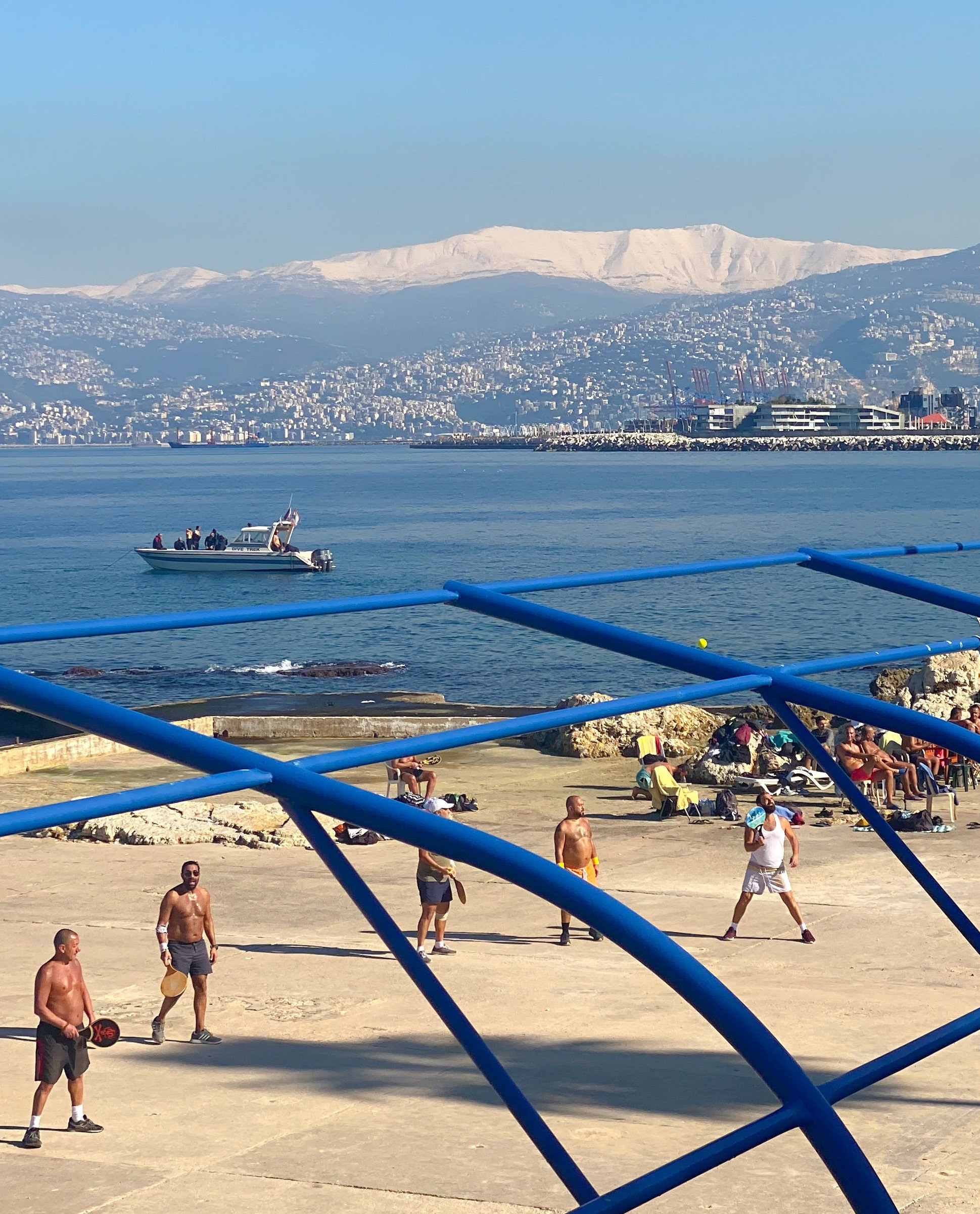 Mountain, Sea and Beirutis, December 2021, 59 x 72.5 cm, ©of the artist
Marie-Noëlle Fattal is Lebanese and works in Communication. After spending most of her life abroad, she returns to Lebanon in 2012. During her Sunday walks, she starts taking pictures of Beirut and creates @BeirutFootsteps, a page on Instagram in order to share her photographs. 
In 2017, she publishes her first photography book Beirut Footsteps. In her first solo exhibition Ephémères held in December 2020, she shows the hidden beauty of everyday life with a sincere tenderness that plunges us into the incomparable charm of her city. In November 2021, Marie-Noelle takes part in Beirut Photo first edition.