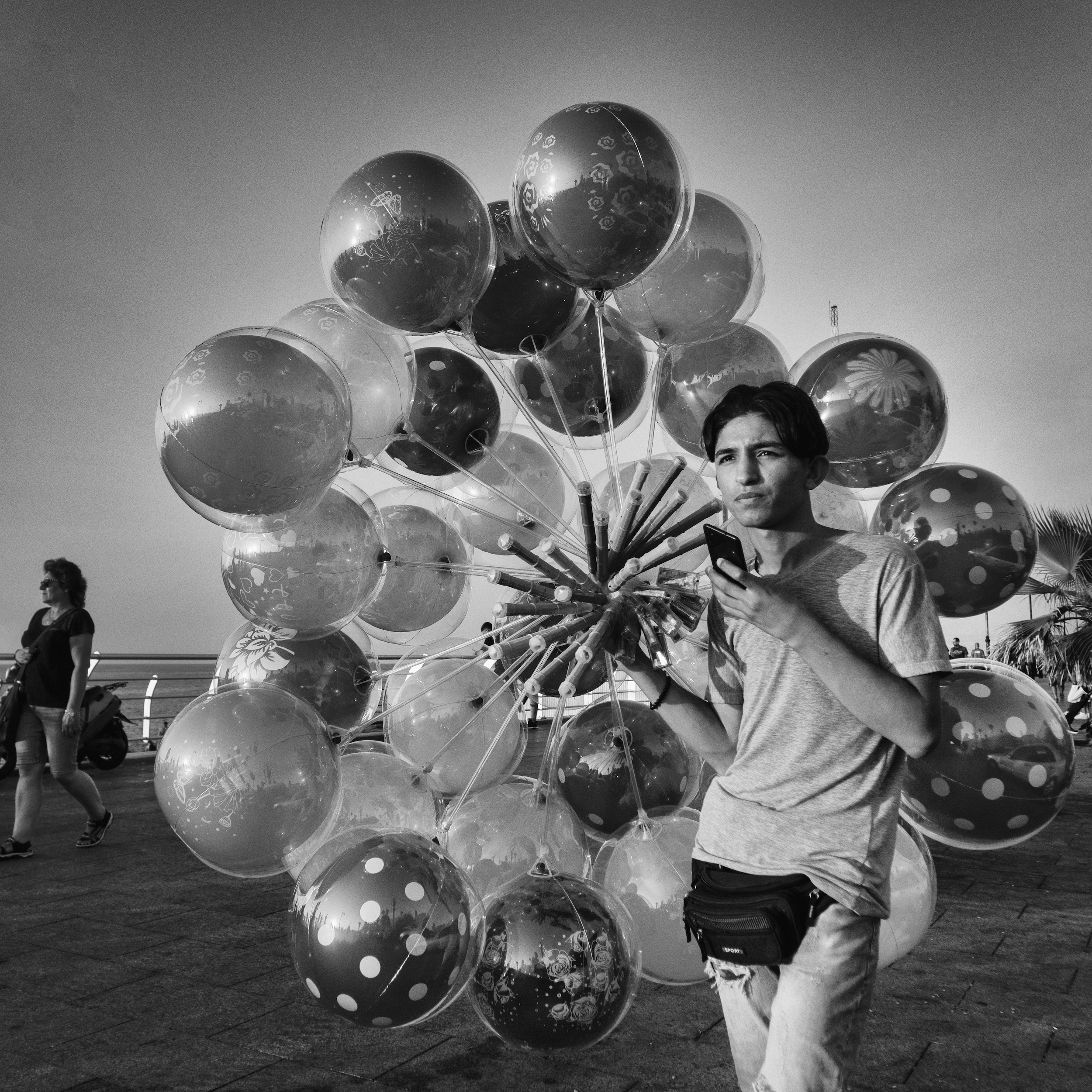 Le vendeur de ballons © of the artist

Elie Bekhazi's first interest in photography began at the age of 5. His inspiration comes from a father passionate about painting, photography and cinema. Elie's passion for photography has become more than a hobby.
He studied art direction and then fine arts at ALBA (Lebanese Academy of Fine Arts).
Since 1992, he has pursued a successful career as a commercial photographer with a broad and diverse experience, ranging rom advertising campaigns, editorials and interiors, to people, still life, food, and more.
Elie has worked with renowned clients: Leo Burnett, Impact BBDO, Saatchi & Saatchi, Promoseven, Pimo Group, Team Young & Rubicam, Memac Ogilvy, Go Graphic, Femme Magazine, Aîshti Magazine, Bespoke Magazine, to name a few…
Elie perfected his knowledge by teaching photography and organizing seminars for art students in Alba (1995-2003 and 2010-2022), AUC (1999), UPT (2012-2021), LAU (2022)
He was a member of the jury for AUB Annual Photo Contest, Wild Discovery Annual Photo Contest, Jounieh Festival Photo Contest and Al Nahar Annual Photo Contest.
He contributed to the publication of a collective photo book entitled "23 Visions" in 2009 and another entitled "Beirut my love" in 2020.
Finally, in addition to all his different facets, he added human and social work as an active member of the NGO Heartbeat, which treats newborns born with heart disease.
Photographer, educator and above all artist, Elie has participated in several photo exhibitions.