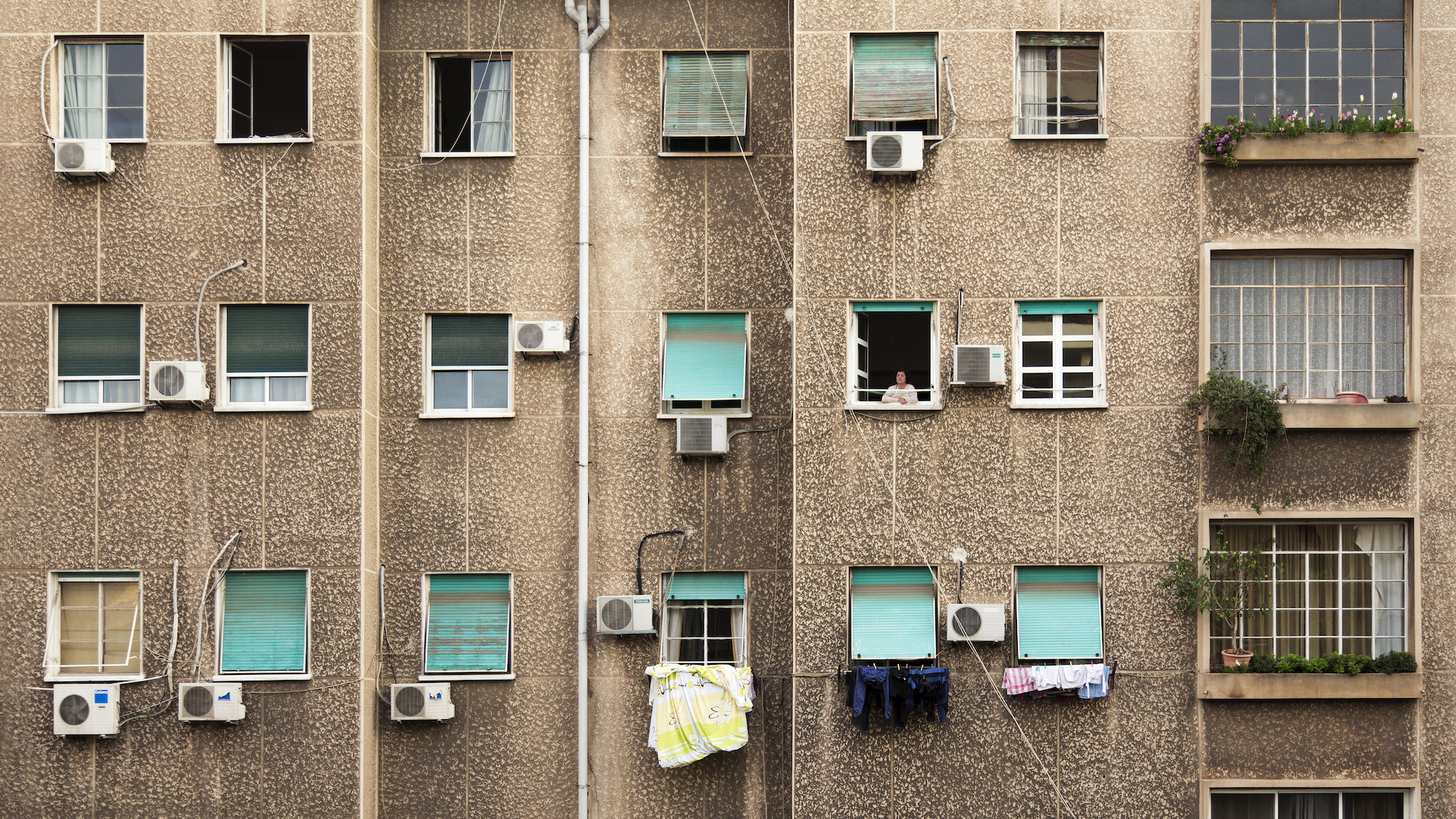 Windows of Beirut series, 2013, © of the artist
Chantale Fahmi is a Lebanese photographer and a photography teacher based in Beirut. She obtained her Bachelor degree in photography from the Académie Libanaise des Beaux-Arts in 2014. She is pursuing her master's in Art Criticism and Curatorial Studies at Université Saint Joseph de Beyrouth.
Since 2014, she has participated in many group exhibitions in Lebanon and internationally.
Fahmi is the curator of many photography exhibitions such as Day 1, Behind the lens of displacement, Akkar through her eyes, Revolt, and the latest one Lebanon then and now in 2020 in collaboration with Middle East Institute in Washington and Institut du monde arabe in France. 
Much of her work is about the memory through which she shows the importance of the past and its impact on the person's life.
Chantale Fahmi believes in photography as an efficient medium for expressing herself and to be able to connect with her community. As for her documentary photography gives her a unique encounter and exchange, which enables her to capture "the details of a life reflected in one shot, telling the story of a place, individual or community".