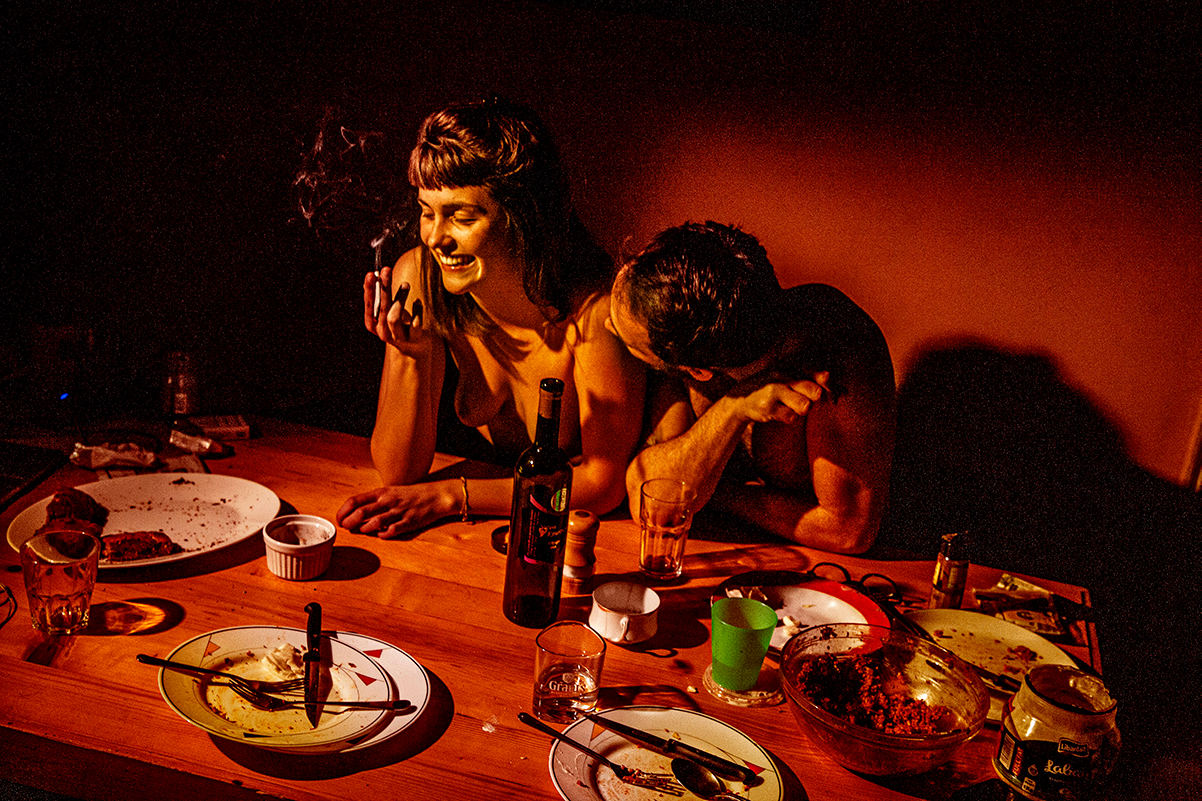 The dinner, 2020, © of the artist
Omar Gabriel is a Lebanese photographer and director living and working in Beirut. He obtained a master's degree in cinema at the Institute of Audiovisual Scenic Studies (IESAV).
In 2020, he directed the documentary film 'Album', supported by AFAC and Henrich Böll Foundation in Beirut. He has also participated in several group exhibitions including 'Thaoura' at the Janine Rubeiz gallery (2019), 'Revolution' at the Beirut Center of Photography (2019), 'Lebanon then and now' by the Middle East Institute in
Washington DC (2020) and 'Echoes from Lebanon' a virtual exhibition organized by I have learned Academy, in collaboration with KAS (Konard Adenauer Stifung) in 2021, "Stillness in the Fall" at Fabrique pola: Artistic and cultural factory and "Lumières ou ombres de ce qui fut et est encore" an exhibition at La Casà Àrabe.
His work documents human intimacy as a way to question social norms. His photographic journeys tell the stories of the 'mavericks' or 'marginalists', in the context of their respective societies, inspired by sexual taboos in the MENA region. Through photography and cinema, he explores human behavior and the taboos of
Lebanese society. His work navigates themes related to gender, sexuality, beauty and the complexity of human relationships.