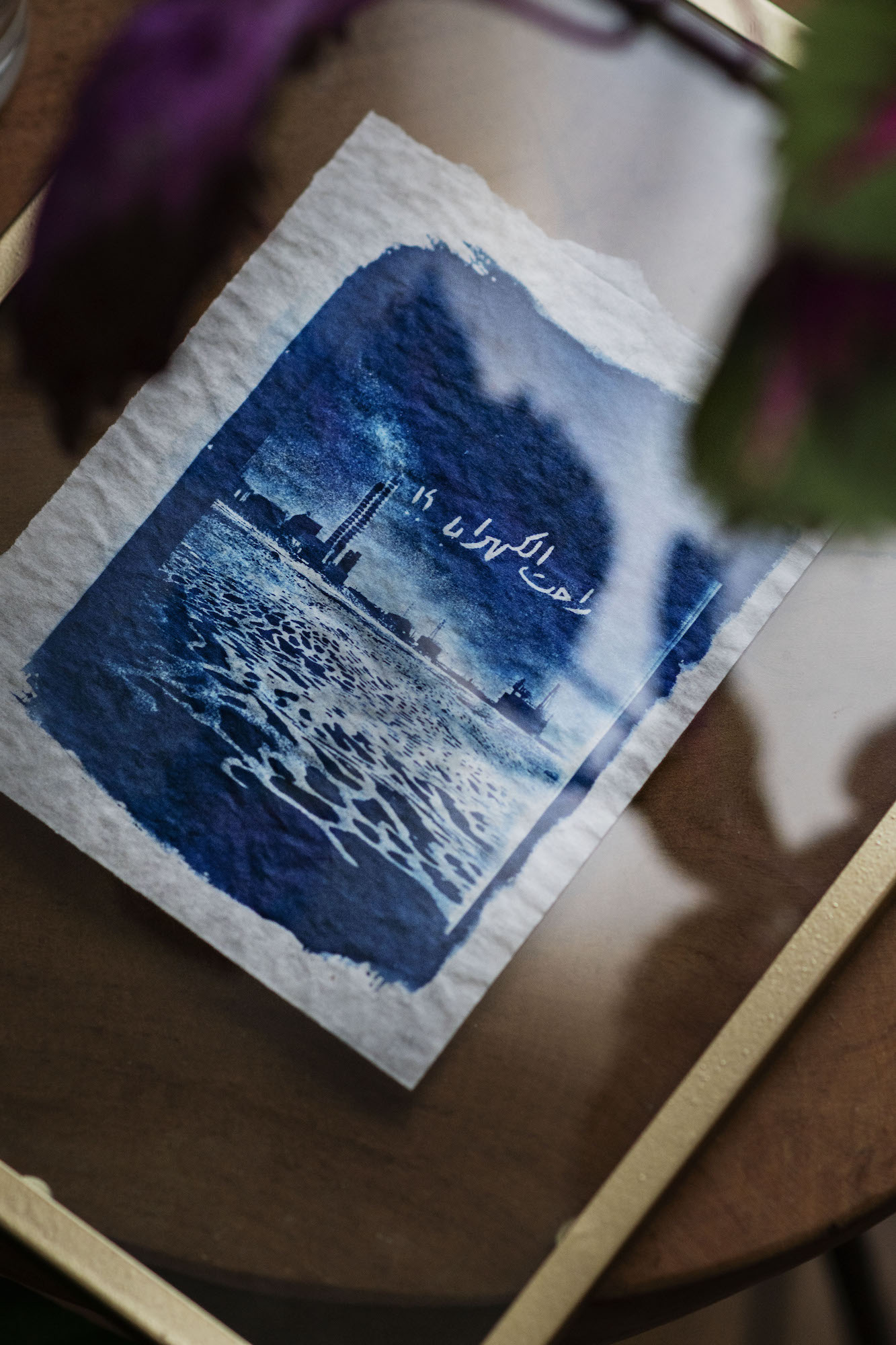 Ra7it el Kahraba ( The electricity is gone ), © of the artist
Born and raised in Lebanon, Clara Abi Nader is an artist working primarily with photography, video and writing. She questions social norms, the sense of identity and belonging, through documenting landscapes and people's stories.
The cyanotype series presented for the Beirut Photo Fair is both an expression of nostalgia and irony, showing specific parts of the Lebanese coast mixed up with phrases any Lebanese person has said at least once in his life.